Washington Payroll Services
Payroll Service Directory and Price Quotes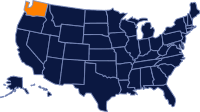 PayrollServiceProvider.com can connect you to business payroll companies throughout Washington and across the country. Our intelligent matching process will help you compare multiple payroll service companies so you can evaluate their products, pricing, support, and service. View our comprehensive
Washington Payroll Service Directory
to find company contact information or
fill out our quick and easy quote request form
to have multiple Washington payroll service companies contact you with free payroll service price quotes. Our service is completely free and there is absolutely no obligation to hire anyone who contacts you through our service.
Free Washington Payroll Service Price Quotes
Fill out our short form to get free rates for business payrolls.
Washington Payroll Service Companies
A & A Bookkeeping Service, Inc
3220 Uddenberg Ln
Gig Harbor WA 98335
253-851-2060
A & A Payroll Service
20423 E Wellesley Ave
Otis Orchards WA 99027
509-891-5616
A & B Tax Services
10424 Marine View Dr
Mukilteo WA 98275
425-493-9112
Accounting & Tax Services
14973 Interurban Ave S
Seattle WA 98168
206-241-5033
Accounting Data
427 W Sinto Ave
Spokane WA 99201
509-327-5645
Accounting Services Ltd
112 239th Pl SW
Bothell WA 98021
425-486-8223
ADP - Automatic Data Processing, Inc
5000 148th Ave NE
Redmond WA 98052
425-882-5430
www.ADP.com
ADP - Automatic Data Processing, Inc
18702 N Creek Pkwy
Bothell WA 98011
425-485-4400
www.ADP.com
ADP - Automatic Data Processing, Inc
3455 S 344th Way
Federal Way WA 98001
425-485-4400
www.ADP.com
Advantage Management Services
3426 S Sundown Dr
Spokane WA 99206
509-926-6922
Afe Accounting Services, Inc
70 NW Thomas St
Pullman WA 99163
509-339-5362
Bookkeeping Etc
210 W 1st St
Cle Elum WA 98922
509-674-5076
Bookkeeping Excellence
307 N College Ave
College Place WA 99324
509-529-1851
Bookkeeping Office Services & Such, Inc
410 W 3rd Ave
Moses Lake WA 98837
509-764-1600
Bookkeeping Plus
PO Box 2260
Poulsbo WA 98370
360-697-1342
Bookkeeping Plus Services
110 W 6th Ave
Ellensburg WA 98926
509-962-2001
Bookkeeping Solutions
1885 Front St
Lynden WA 98264
360-318-1611
Business Services of Spokane
3403 E Euclid Ave
Spokane WA 99217
509-487-8801
Case Bookkeeping Service, Inc
230 Grant RD
East Wenatchee WA 98802
509-884-8311
Ceridian
1730 Minor Ave
Seattle WA 98101
206-224-9400
Compupay
555 Andover Park W
Seattle WA 98188
206-242-7088
Discount Payroll Services
70 NW Thomas St
Spokane WA 99163
800-890-5651
http://www.DiscountPayrollServices.com
Everett Bookkeeping Service
5532 Fleming St
Everett WA 98203
425-355-9633
Ledger Line Business Service
111 S 12th St
Mount Vernon WA 98274
360-424-0525
Network Payroll
3017 Belvidere Ave SW
Seattle WA 98126
206-937-9490
Pay Northwest
7403 Lakewood Dr W
Lakewood WA 98499
866-729-6920
Paychex, Inc
565 Andover Park W
Seattle WA 98188
800-595-9146
Paychex, Inc
1601 E Valley RD
Renton WA 98057
425-235-1112
Payroll & Benefit Administrators, LLC
3702 NE 84th St
Vancouver WA 98665
360-907-1728
Payroll Express
112 239th Pl SW
Bothell WA 98021
425-486-8223
Payroll Online
13434 NE 16th St
Bellevue WA 98005
425-747-3985
Payroll Seattle
10655 NE 4th St
Bellevue WA 98004
425-451-1359
Payroll Solutions
3056 15th Ave W
Seattle WA 98119
206-285-5857
Payroll America
425 Pontius Ave N
Seattle WA 98109
206-576-6300
Payroll America
601 W Main Ave
Spokane WA 99201
509-244-6003
Payserv
4915 Willamette Dr
Vancouver WA 98661
360-737-8274
Primepay
723 SW 10th St
Renton WA 98057
425-277-6611
Quality Accounting, Inc
4505 Pacific Hwy E
Fife WA 98424
253-922-6612
Springtree Bookkeeping Service
418 W Sharp Ave
Spokane WA 99201
509-325-6508
Tompkins Daniel J., CPA
300 S 2nd Ave
Walla Walla WA 99362
509-529-7022