Georgia Payroll Services
Payroll Service Directory and Price Quotes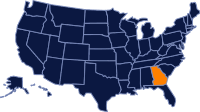 PayrollServiceProvider.com can connect you to business payroll companies throughout Georgia and across the country. Our intelligent matching process will help you compare multiple payroll service companies so you can evaluate their products, pricing, support, and service. View our comprehensive
Georgia Payroll Service Directory
to find company contact information or
fill out our quick and easy quote request form
to have multiple Georgia payroll service companies contact you with free payroll service price quotes. Our service is completely free and there is absolutely no obligation to hire anyone who contacts you through our service.
Free Georgia Payroll Service Price Quotes
Fill out our short form to get free rates for business payrolls.
Georgia Payroll Service Companies
1st Priority Accounting Services
4392 Lawrenceville RD
Loganville, GA 30052
770-554-6663
Accounting & Tax Associates, Inc
327 E Main St
Cartersville, GA 30120
770-387-2184
Accounting-Payroll Services, Inc
1060 Gaines School RD
Athens, GA 30605
706-546-6755
ADP - Automatic Data Processing, Inc
5680 New Northside Dr NW
Atlanta, GA 30328
770-980-6800
www.ADP.com
ADP - Automatic Data Processing, Inc
5800 Windward Pkwy
Alpharetta, GA 30005
770-980-6800
www.ADP.com
ADP - Automatic Data Processing, Inc
5680 New Northside Dr NW
Atlanta, GA 30328
770-955-3600
www.ADP.com
American Payroll Services, Inc
4758 Shallow Ridge RD NE
Kennesaw, GA 30144
770-926-1444
Central Georgia Employment & Payroll Services, LLC
524 S Houston Lake RD
Warner Robins, GA 31088
478-971-1089
Chapman Payroll Solutions
758 Lee St
Jefferson, GA 30549
706-367-7460
Choice Payroll
290 S Main St
Alpharetta, GA 30004
678-366-3447
http://www.choicepayroll.com
Compupay
1455 Lincoln Pkwy E
Atlanta, GA 30346
770-390-9055
Corporate Payroll Services
1000 Miller Ct W
Norcross, GA 30071
770-446-7289
Employee Solutions-East, Inc
2 Ravinia Dr
Atlanta, GA 30346
770-390-2777
Excelpay Business Solutions
2625 Cumberland Pkwy SE
Atlanta, GA 30339
770-508-1400
Excess Pay Ltd
2500 W Park Dr
Gainesville, GA 30504
770-536-8047
Fms-Payroll Plus
11539 Park Woods Cir
Alpharetta, GA 30005
770-475-1500
Freedom Pay, Inc
2820 Portabella Ln
Cumming, GA 30041
770-886-3426
J C Arnold & Associates, Inc
1301 Shiloh RD NW
Kennesaw, GA 30144
678-594-7486
Jame's A Youmons, CPA
5636 Whitesville RD
Columbus, GA 31904
706-576-5129
Kenmar Accounting & Tax Services
7440 Highway 92
Woodstock, GA 30189
770-591-0219
Mac's Accounting and Tax Service
383 Atlanta St
Barnesville, GA 30204
770-358-1070
Nazpay, Inc
2470 Windy Hill RD SE
Marietta, GA 30067
770-272-9400
Netchex
3166 Mathieson Drive
Atlanta, GA 30305
678-467-0383
877-729-2661
http://www.netchexonline.com
Paychex
2970 Clairmont RD NE
Atlanta, GA 30329
678-354-7776
Paychex, Inc
5022 Gate Pkwy
Jacksonville, GA 31544
800-880-7985
Paychex, Inc
600 Town Park Lane Kennesaw
Smyrna, GA 30080
678-354-7776
Paychex, Inc
600 Townpark Ln NW
Kennesaw, GA 30144
678-354-7776
Payroll 1
1200 Ashwood Pkwy
Atlanta, GA 30338
770-350-0350
Payroll Control Systems
416 12th St
Columbus, GA 31901
706-507-2964
Payroll of Athens
485 Huntington RD
Athens, GA 30606
706-355-3201
Payroll Plus
2459 Wrightsboro RD
Augusta, GA 30904
706-731-9879
Payroll Plus, LLC
1511 W 3rd Ave
Albany, GA 31707
229-888-4500
Payroll Professionals
1025 Cobb Place Blvd NW
Kennesaw, GA 30144
678-354-7600
Payroll Solutions
150 N Crest Blvd
Macon, GA 31210
478-471-9484
Payroll Support Services
110 Plantation Chase
Saint Simons Island, GA 31522
912-638-7276
Payteam
900 Circle 75 Pkwy SE
Atlanta, GA 30339
770-953-3111
Paytrak Payroll Services
1400 S Marietta Pkwy SE
Marietta, GA 30067
770-425-1449
Precise Payroll & Bookkeeping
2656 Roff Ave
Macon, GA 31204
478-741-2238
Prime Pay of Atlanta
2839 Paces Ferry RD SE
Atlanta, GA 30339
678-842-9887
Professional Payroll Partners
699 Rountree RD
Riverdale, GA 30274
770-909-9633
Quickbooks Intuit Payroll Solutions
2981 Oak Hampton Ct
Duluth, GA 30096
770-814-9955
Reed Payroll Services, Inc
5079 Willow Point Pkwy
Marietta, GA 30068
770-641-1348
Secure Payroll Providers
4450 Marietta St
Powder Springs, GA 30127
770-222-6557
Serviceplus Payroll
629 Airport RD
Lawrenceville, GA 30045
678-985-0195
Source 5 Payroll
103 Springfield Center Drive
Woodstock, GA 30188
770-874-2906
http://www.source5.com
Time Plus Payroll Services
4901 Forsyth RD
Macon, GA 31210
478-471-9824
Time Plus Payroll Services
50 Jasmine Ct
Newnan, GA 30265
770-463-9707
Time Plus Payroll Services
500 Colonial Center Parkway
Roswell, GA 30076
770-998-5790
http://www.timeplus.com
Total Hr Solutions
6015 State Bridge RD
Duluth, GA 30097
770-740-0602
Total Pay & Hr Solutions
122 W Athens St
Winder, GA 30680
770-867-9112
Universal Payroll
1290 Kennestone Circle
Marietta, GA 30066
866-652-5500
http://www.unipayco.com