Get Free Price Quotes for Payroll Services. Start Here.
North Carolina Payroll Services
Payroll Service Directory and Price Quotes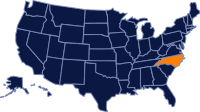 PayrollServiceProvider.com can connect you to business payroll companies throughout North Carolina and across the country. Our intelligent matching process will help you compare multiple payroll service companies so you can evaluate their products, pricing, support, and service. View our comprehensive
North Carolina Payroll Service Directory
to find company contact information or
fill out our quick and easy quote request form
to have multiple North Carolina payroll service companies contact you with free payroll service price quotes. Our service is completely free and there is absolutely no obligation to hire anyone who contacts you through our service.
Free North Carolina Payroll Service Price Quotes
Fill out our short form to get free rates for business payrolls.
North Carolina Payroll Service Companies
A1 Payroll Solu, LLC
68 Asheville Hwy
Sylva NC 28779
828-586-3700
Accountability Business Edge, Inc
868 New Bridge St
Jacksonville NC 28540
910-938-3210
Accurate Bookkeeping Service
13209 White Birch Ter
Davidson NC 28036
704-895-6030
Acme Payroll Service
205 Rebecca Ln
Salisbury NC 28146
704-279-3530
ADP - Automatic Data Processing, Inc
205 Regency Executive Park Dr
Charlotte NC 28217
704-714-5900
www.ADP.com
ADP - Automatic Data Processing, Inc
4101 Doie Cope Rd
Raleigh NC 27613
919-782-4441
www.ADP.com
ADP - Automatic Data Processing, Inc
1500 Pinecroft RD
Greensboro NC 27407
888-217-9145
www.ADP.com
Barton Shane M, CPA
530 Berwick Valley Ln
Cary NC 27513
919-219-3194
Blue Ridge Payroll Services
441 N Louisiana Ave
Asheville NC 28806
828-258-3677
Carolina Bookkeeping and Payroll
1250 SE Maynard RD
Cary NC 27511
919-380-8004
Carolina Paymasters
1910 Abbott St
Charlotte NC 28203
704-332-7503
Carolina Payroll Solutions
4106 West Ave
Ayden NC 28513
252-746-2993
Ceridian Corp
2400 Perimeter Park Dr
Morrisville NC 27560
919-463-6600
Choicepay, Inc
851 Old Winston RD
Kernersville NC 27284
336-992-0125
Complete Payroll Services, Inc
148 Wind Chime Ct
Raleigh NC 27615
919-845-7055
Directpay Payroll Services
8821 University East Dr
Charlotte NC 28213
704-921-2730
Excel Payroll Plus
442 E Main St
Sylva NC 28779
828-631-0976
Express Payroll Services, Inc
116 Field Trce
Mooresville NC 28115
704-660-1999
Flex-Pay
711 Coliseum Dr
Winston Salem NC 27106
336-773-0128
H & Co Bookkeeping & Tax Service
835 Haywood RD
Asheville NC 28806
828-253-6667
Kathy's Bookkeeping & Payroll Service
811 Cedar Dr
Kill Devil Hills NC 27948
252-441-3692
Keyes Management Systems, Inc
527 S Church St
Asheboro NC 27203
336-625-1676
Larry E Odell, CPA
936 West Fourth Street
Winston Salem NC 27101
336-703-0510
http://larryodellcpa.com
Marie Dunn Bookkeeping
115 Courthouse Sq
Troy NC 27371
910-576-2082
Mcdonald-Craig Accounting Co
1300 Baxter St
Charlotte NC 28204
704-375-3220
Mpay, Inc
9801 Kincey Ave
Huntersville NC 28078
704-632-2940
Patton & Plemmons CPA, PC
5200 Park RD
Charlotte NC 28209
704-525-8463
Pay Rite Payroll
4901 Waters Edge Dr
Raleigh NC 27606
919-233-1382
Paychex, Inc
15501 Weston Pkwy
Cary NC 27513
919-678-9001
Paychex, Inc
4015 Meeting Way St
High Point NC 27265
336-841-5600
Paychex, Inc
9300 Harris Corners Pkwy
Charlotte NC 28269
704-599-0989
Paychoice
608 Matthews Mint Hill RD
Matthews NC 28105
704-847-4381
Payday USA
201 Mccullough Dr
Charlotte NC 28262
704-717-8160
Payroll Plus
19300 Statesville RD
Cornelius NC 28031
704-895-0777
Payroll Plus
309 Dixie Broadway
Winston Salem NC 27127
336-721-1052
Payroll Solutions
95 Leanda Drive
Louisburg NC 27549
919-632-7391
Payroll Solutions, Inc
6425 Old Plank RD
High Point NC 27265
336-885-5056
Payroll USA
2510 S Croatan Hwy
Nags Head NC 27959
252-441-5683
Paytrak Payroll Services
103 E Victoria Ct
Greenville NC 27858
252-215-0101
Prime Pay
2412 Walker Ave
Greensboro NC 27403
336-294-5408
Prime Pay
4940 Capital Blvd
Raleigh NC 27616
919-876-0500
Primepay Carolinas, Inc
7206 Sheffingdell Dr
Charlotte NC 28226
704-377-7311
Professional Payroll Services, Inc
1902 Three Lakes RD
Shelby NC 28150
704-487-4005
Quality Bookkeeping Services, Inc
4202 Winecoff Ct
Wilmington NC 28409
910-452-0480
Rosenfeld & Company, PC
212 W Front St
Statesville NC 28677
704-873-0542
Sandhills Accounting Service, LLC
675 S Bennett St
Southern Pines NC 28387
910-695-0147
Snyder John F, CPA, PC
2723 Horse Pen Creek RD
Greensboro NC 27410
336-834-8696
Solutions Accounting Tax & Consulting
1400 Battleground Ave
Greensboro NC 27408
336-996-5186
The Pay Experts
4917 Waters Edge Dr
Raleigh NC 27606
919-854-1368
Time & Payroll
Research Triangle Park
Durham NC 27701
919-484-7800
Time Plus Payroll
372 3rd St NW
Hickory NC 28601
828-345-1214
Time and Payroll
1802 Dover Street
Wilson NC 27893
919-484-7800
Time Plus Payroll
141 Providence RD
Chapel Hill NC 27514
919-419-1122